Nick Crumpton is Crumpton Cycles based out of Austin, TX. Well known for his lightweight carbon fiber road bikes, Nick shows us this foray into the world of 29er mountain bikes. This bike weighs in at a scant 16.25 lbs!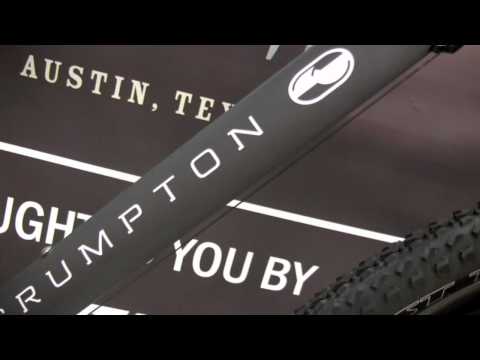 This frame features:
-tuned to be a smooth riding, full carbon 29er
-can be fitted with front shock
-16.25 lbs total bike weight
-rear stays shaped for plushness
For More info: www.crumptoncycles.com
"Persistence and dedication. Crumpton Cycles continues to strive to deliver our best in carbon fiber bicycles. Each bicycle frame made to order for individual riders, and Nick Crumpton still personally designs, builds and finishes each frame in his studio in Austin, Texas. Crumpton Cycles combines carbon fiber tubing of the highest standard from Edge Composites with proprietary rear stays designed in house to bring the utmost level of quality in ride, aesthetic and reliability.
Crumpton Cycles fit philosophies are based in combining performance and comfort for its riders. We design frames based on rider contact points that in the end, result in a superior ride quality with well rounded attributes for all types of road riding. This is key to the overall performance of our bicycles."